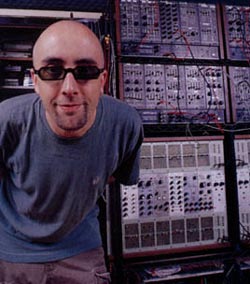 Jack Dangers Amazing Home Studio

I heavily suggest you check out the link above. It might make you drool!
Also make sure to check out The MBM Discography compiled by:
Christopher Miller

The discography is extremely long and has been broken up into the following sections:




Full Length LP's

Singles & E.P's

Compilation Appearances

Discography Credit




Jack Dangers, the mastermind behind MBM, is a musical genious indeed...

A true visionary, in his quest for taking Sound Innovation & Experimentation to the next level...



In addition to Meat Beat Manifesto, Jack is currently a key member of the following musical projects:

Tino Corp
Loop Finder General
and many more ...



He is a highly respected musician, and has also remixed numerous artists including:

Orbital

The Shamen

David Bowie

Consolidated

Depeche Mode

NIN

David Byrne

D.H.S

Boom Boom Satellites
Bi God 20
Empirion
Banco De Gaia

State of Grace and many many more...

** Check out Jack Dangers Remix Discography for in-depth information on some of his musical contributions **